Relaxation aids to help you drift off to dreamland
Do you have trouble relaxing? Our brains are so wired to 'do, do, do', it can be really difficult to 'simply be' for a while. For busy people, the concept of 'doing nothing' can feel pointless, uncomfortable and even empty. And stressing about relaxing can make things worse with all the trying, the self-talk about lack and should I.
Lying down and doing nothing for a while, giving your body that much needed down time, is something that everyone can benefit from in today's busy, chaotic schedule. Scientific studies have proved that people who relax and play live longer, blood pressure can reduce and all the body's systems take the opportunity to recalibrate and come back into balance – with a little relaxation. Luckily there are some ways we can support our letting go gradually and compassionately. Read on…
Not everyone has time to get to a restorative yoga class or Yoga Nidra session, sound and gong bath…all wonderful ways to give your mind and body deep relaxation.
So carve out 20 minutes of your day for relaxation at home? You can use a guided relaxation CD or one of the many apps on your phone. Create yourself a little nest or cocoon with some of the relaxation aids (see below), close the door and make sure you send a clear 'Do Not Disturb' message to those around you…set your timer for 20 minutes, or 30 if you can swing it. And if you can't swing it, simply lie on the floor and swing your legs up over a chair or sofa, with a cushion under your head, close your eyes, take a few long breaths, and a couple of sighs of relief, and feel the support underneath you - I am sure you will feel and enjoy the benefits. Steal a few minutes where you can or if there's nothing on the telly, switch it off and do this while you wait for your appointment with your favourite programme.
JOIN OUR NEXT Restorative/yin/Nidra works

hop HERE
A few inexpensive relaxation aids can make all the difference in how you feel about a space that belongs to you…and remember it is not a task to be completed think of it as allowing yourself a little 'me time', even if it is just for 15-30 minutes.
A very effective way to induce calm when you're feeling restless. The light pressure and darkness send a signal to your brain that there is no imminent danger around and the body can go off-duty and 'attention' mode and move into 'at ease'. Filled with flax seed and the best French lavender buds, receive just the right amount of acupressure to self-soothe and comfort.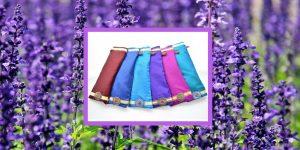 Listening to a quieting voice guiding you through the relaxation process can make a real difference. You will certainly feel more focused and relaxed.
Check out our own Judy Sampath's new relaxation CD whose voice will help you switch off your mind - It's easy! All you need to do is listen.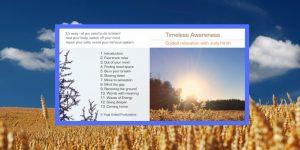 A bit like marmite, the smell and smoke of incense can be an aid or a problem! For lovers of incense, burning it can create a ritual to mark the change in brain activity, and can certainly help transport you into a drifting state, and float calmly into dreamland.
Try our hand-rolled incense sticks which are made using traditional ingredients handed down through generations in India for the ritualistic marking of a sacred space and time. This exotic perfume is made up of resins and natural essential oils, blended with Indian perfumes to deliver a truly special fragrance.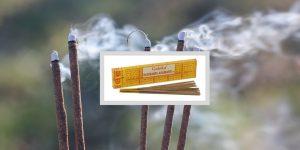 A real must - this therapeutic comforter will certainly help you feel secure, grounded and safe during your deep relaxation. Fold it, roll it, tuck yourself in - mould to your body like a warm hug as you drift off!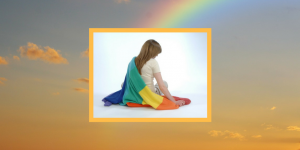 Not all of us sleep in the same way or position so adding a little extra comfort to your relaxation time can make a big difference. Yoga Bolsters are not just used in yoga and add comfort and style to your sofa or bed, especially during pregnancy when it can support side-lying. Whether you are on your side or your back it will help reduce tension and stress on different areas of your body - support your knees, thighs, spine, neck or even to snuggle up to it, you choose!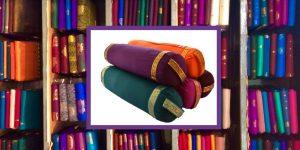 If you are in the middle of a stressful time in your life, this short amount of time out can change your mood, and let go of resentment, anger, anxiety and more. And once more, take a deep breath in and a long sigh out. Enjoy life in the present, be content now, and simply LET GO!