India, Yoga Jivamukti-style, & Ayurvedic Treats
I had travelled through india a few times before but never taught yoga there ..... I have always loved Kerala, the laid back beaches, the food, the people ..... So when Yoga United Holidays asked me to come and teach I couldn't wait!
The resort is special - perfect little villas, a great space for teaching and the staff are so welcoming. Yoga United have a great relationship with the resort and staff so we are extremely well looked after, almost family! Many students came this year for the first time, learning about the culture of India as well as diving deeper into their yoga practice and experiencing the ayurvedic treatment love after some strong physical practice.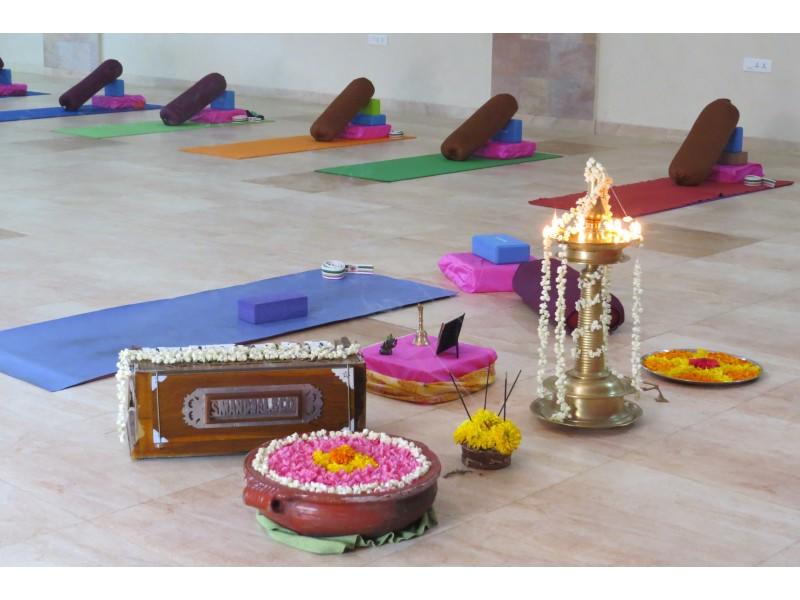 I loved it so much, I didn't hesitate to book up for 2017 - I'm back teaching there in February alongside many other well known yoga teachers ....
Judy and Saz, founders of Yoga United, will look after you - from answering concerns and queries about India, the area and helping you find the best flights, to organising local trips when you're there, answering questions you may have if you're curious about the Keralan way of life and heritage. So - what's not to love.
Want a great way to start 2017, come with us to this magical place - you won't regret it! Namaste
Andrea K

To find out more about Andrea, the Jivamukti style, and the holiday, go to her website. Spaces are now limited so to avoid disappointment, check out the dates, costs and secure your place with a deposit now - BOOK HERE