A postcard from India - part 1- Wish You Were Here
I am writing this email sitting in the smaller yoga shala overlooking the backwaters of Kerala during a quiet moment between organising yoga holidays.
---
Mediation on the beach
We had a great holiday with Catherine Annis - not everybody had been to India before but we have had some very adventurous people in the group this year, taking rickshaws, and boats and going to elephant festivals and local cafes, and we all had so much fun! The weather has been typically hot and sunny with the warm rays easing our jet-lagged muscles and creating space in our tired minds from the moment that we arrived. During the week, we'd often be lead out onto the beach for a breath of fresh air and early meditation as a way of starting the morning yoga session - its often difficult to keep the focus on the meditation when there's a family of dolphins following a fishing boat, or some fishermen casting their nets from the shore. At the end of the afternoon yoga sessions, we would amble over to the beach again to watch the sunset, and inevitably end up walking straight into the warm ocean.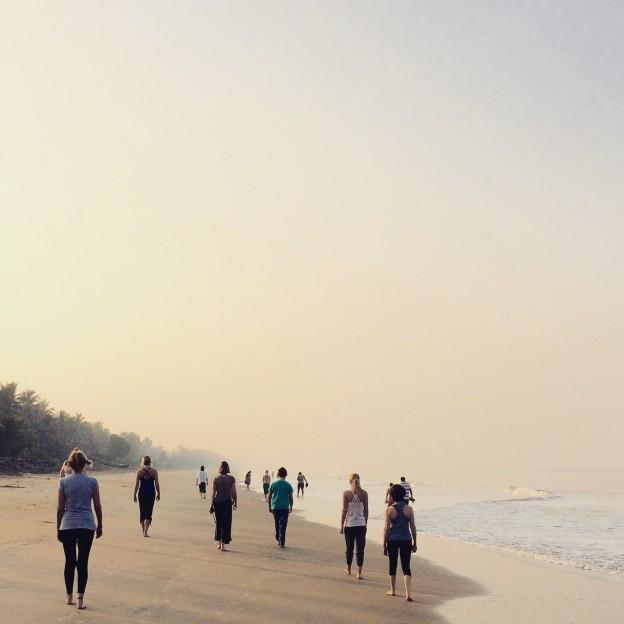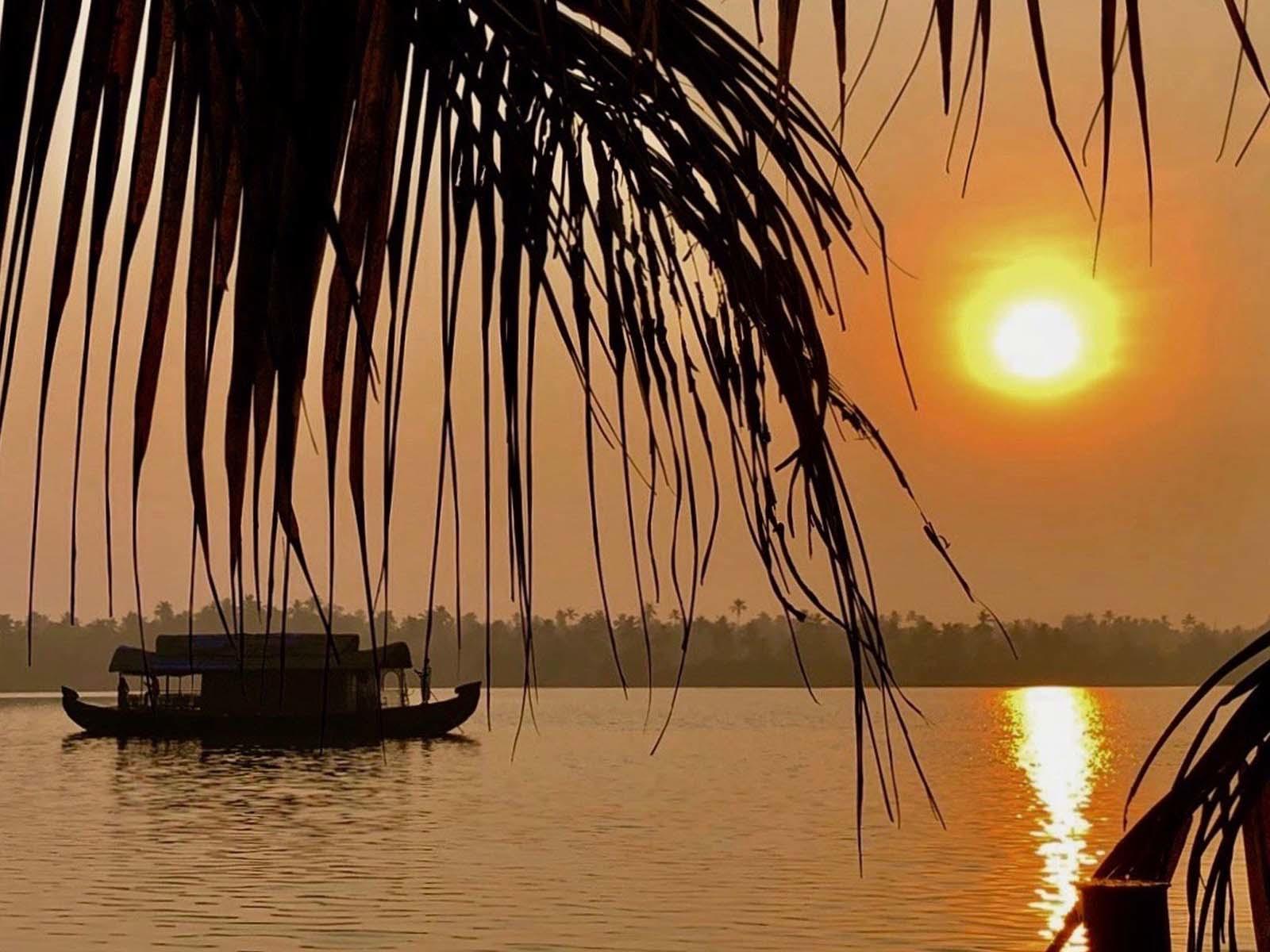 Sunrise - backwaters
The location of our resort, nestled between the backwater lagoon on one side and the warm ocean waves on the other, is idyllic and you really do feel like you are in paradise. The staff are so helpful and nothing seems to be too much trouble for them, especially if you use the magic word 'yogaunited'. We've been served with delicious food, on beautifully decorated tables, and enjoyed the company of a fabulous group of like-minded yogis, many of whom have said they want to come back next year.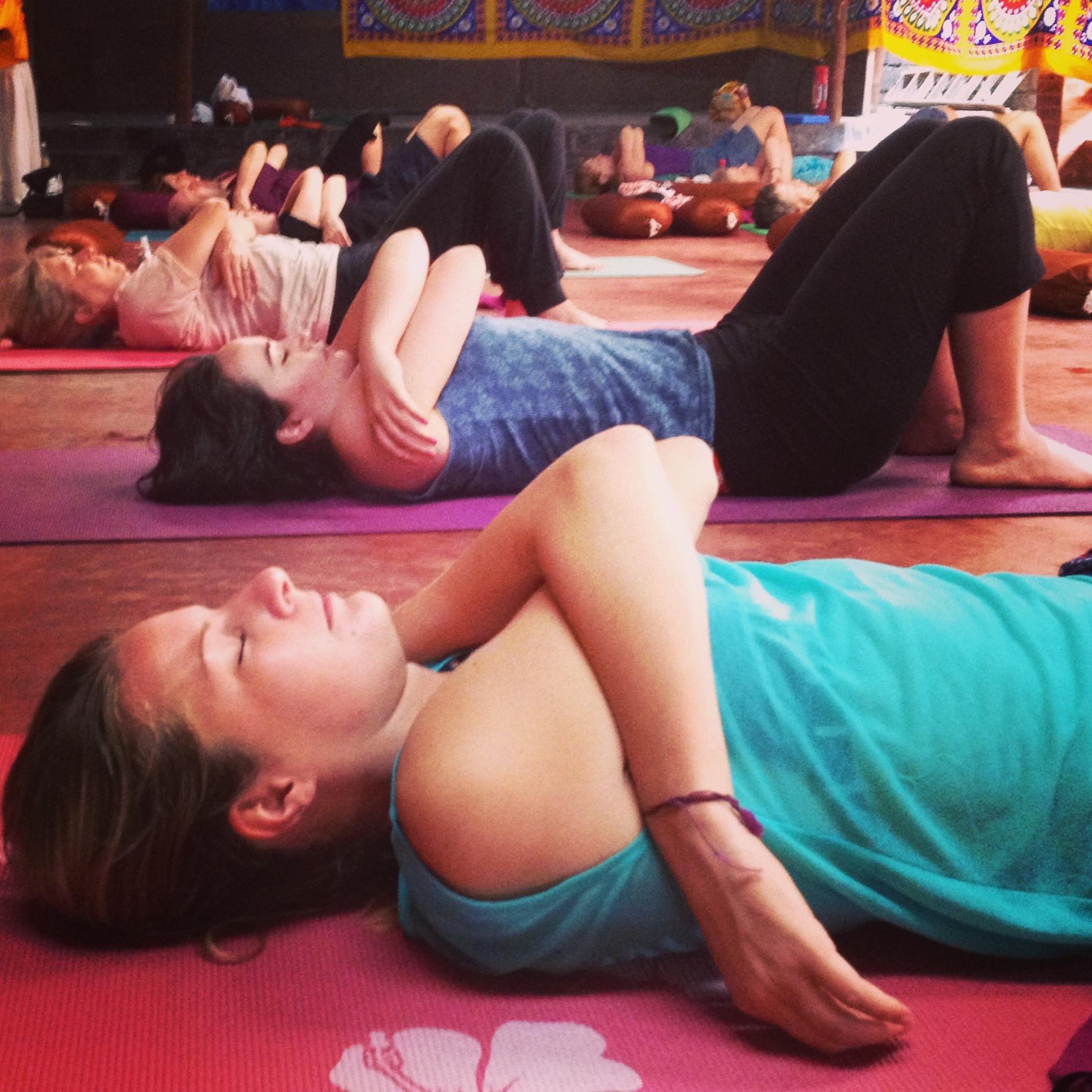 Relaxation
Yoga away from the humdrum of everyday life is always so meaningful. When you have time to practice twice a day, to dip into the spiritual home of India and meet the local people, Its a really special adventure.
There has also been plenty of time to explore the delights of Kerala and we were even fortunate enough to be here when there was an elephant festival taking place, now that really is an unforgettable memory. Oh and not forgetting the sea eagles and dolphins!
I'd love to tell you all more about this fabulous yogic adventure but its time for another delicious buffet.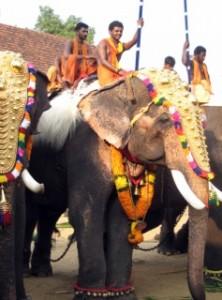 Elephant festival
If you do want to know more about our yoga holidays, visit www.yogaunited.co.uk/yoga-holidays, there are two more groups departing from the cold and soggy UK in the next few weeks and you could be part of one of them, but you will have to be very quick to give yourself time to get a visa.
Sending Indian warmth and sunshine.
Namaste.
Judy
P.S. Here are a few more of my favourite snaps so far!