Restorative Yoga Treat with Judy Hirsh, Jan 2017, Kerala
One double/twin room has become available so bookings are now open again...until its gone. Click the book now button to see 'add to cart'.
---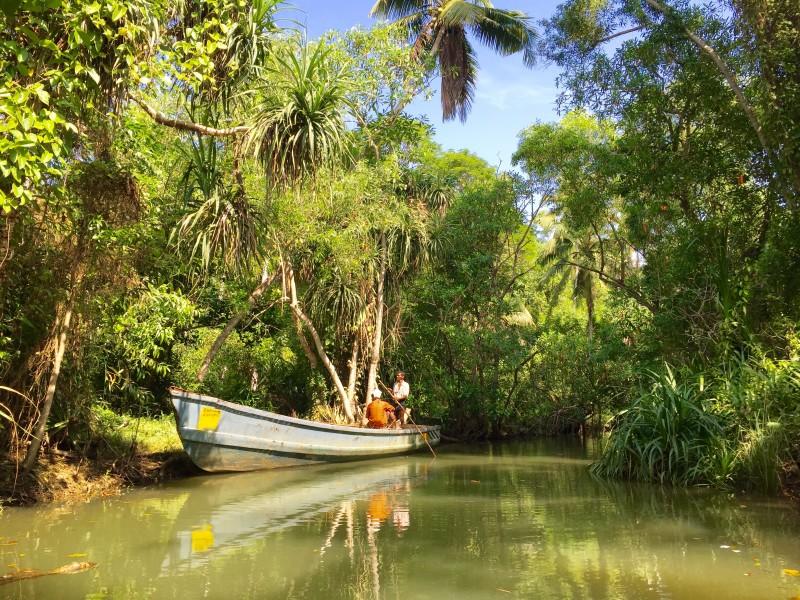 Sun 22 - Mon 30 Jan 2017
Restorative Treat Retreat, Poovar Island with Judy Hirsh
The theme for this year's holiday is 'Restorative Treat' - a simple formula to unwind, take stock and align yourself with the life you want to lead - return with valuable resources for daily life back home.
Its such a treat to find time for a holiday, and even better when there's yoga and related practices to nourish yourself, and even better when its at a beautiful venue in the warm weather and sun of India in winter!
Get away from it all, arrive by boat, relax & restore with yoga, meditation, deep relaxation, yoga nidra, enquiry and sharing. In stunning natural surroundings, you can go anywhere by boat - to the beach, to the backwaters, to the mainland. Book Now
For a longer stay, we are delighted to present our add ons for more Indian adventures:
3 nighter to get a taste of temples in Tamil Nadu - an hour internal flight takes you across South India from West to East. Stay in a fabulous new resort in Mamallapuram, visit the UNESCO protected temple sites, with amazing architecture and stone carvings ;Kancheepuram, the ancient capital of the Pallava Kingdom, and relax by the pool. Fly back to the UK from Chennai (MAA)
We are also offering the tried an tested chill factor extra nights in Alleppey, Kerala, famous for its stunning soothing backwaters and boats
If you cant' get enough yoga, go for the authentic yoga home stay with our dear friend and yoga teacher Solaman and his family, stay in your own en-suite room with a middle-class Indian family.
Check our website page
Email for more information judy@yogaunited.com or call 020 8361 1882 to speak to us. We love dreaming about India and are on hand to support you in making your dream come true.