The Best Gifts for Yoga Lovers This Christmas
As the festive season approaches, it's time to start planning a gift for that special yoga loveri in your life.
Perhaps you've been thinking about buying a practical yoga Christmas gift for a loved one or friend. Maybe you're looking for gifts for your yoga teacher or yoga studio to say a special thank you for their caring and sharing. Or perhaps you're looking for yoga gifts for beginners to help someone self care with yoga - a yoga mat and props are a practical way to get going.
Whatever it is, Yoga United's delightful range of gifts for yoga lovers will help you find that special something for that special someone.
Keep reading to see the best yoga gifts this Christmas, Hanukkah, Solstice - however you're celebrating.
Yoga United's Yoga Gift Ideas


Continuing yoga practice throughout the cold and wintery months has a range of benefits, the deep well of yoga is the best yoga gift of all.
Yoga United has the perfect yoga gifts to help.
Our specially curated range of yoga gifts have been ethically sourced and designed with love and care by our friends at Yogamalai in partnership with women in Tamil Nadu.
Here is a selection of our best yoga gifts this Christmas.
Yoga Eye Pillows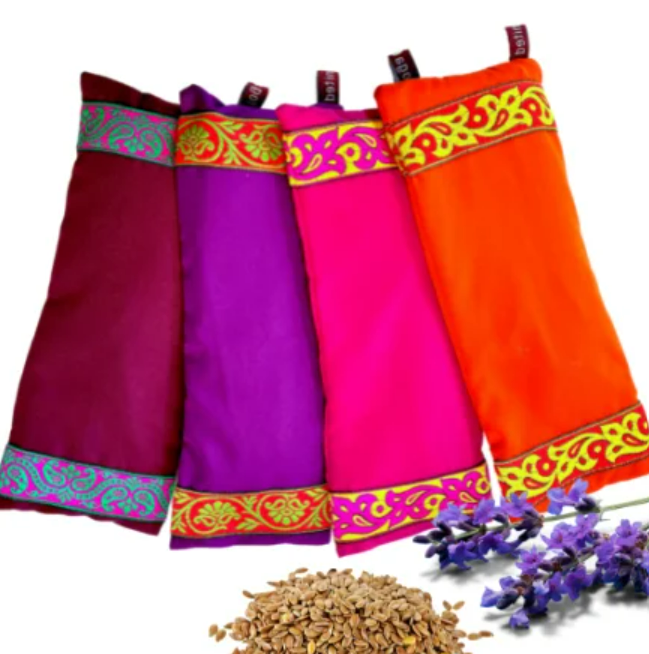 Give the gift of rest this Christmas with a yoga eye pillow from Yoga United. Our range of eye pillows will leave you refreshed and restored going into the New Year and beyond.
Eye pillows exert gentle pressure on the eyes and stimulate the vagus nerve sending relaxing signals down the back of your neck and into your lower body. The intense relaxation can help you go deeper into restorative yoga practice.
Our selection of hand made yoga eye pillows contains a variety of different colours, patterns, and fragrant fillings such as lavender to enhance your experience. Shop our range now.
Yoga Gift Packs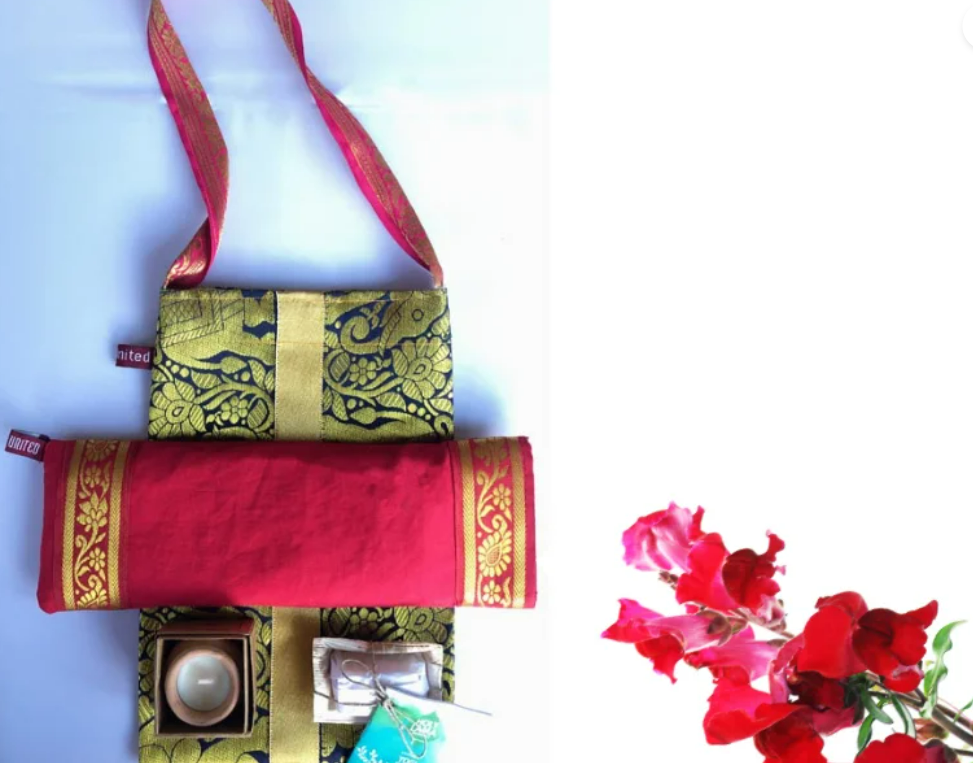 Had a look at Yoga United's range of yoga props and accessories but still don't know what to choose? Don't worry, our selection of yoga gift packs will make the perfect gift for the yogi in your life.
Our yoga gift pack section includes something for everyone: gifts for yoga beginners, gifts for yoga teachers, yoga gifts for women, men, and children. If you have a yogi in your life to buy for, we will have the perfect gift pack for them.
Our 'Heartwarming Gift Pack' is a popular choice this Christmas and contains a Yoga United Linseed Eye Pillow in festive red, a candle handmade in Mumbai to support raising awareness for the Dalit people, and soap made by a women's cooperative in Kerala, all hand crafted and packed in a colourful re-usuable gift bag!
Check out more of our handmade and specially curated yoga gift packs on the Yoga United website including our 'Mind Body Relaxation Pack' and 'Mulling Spice Gift Pack.'
More winter ideas
Yoga Socks, Blankets, Cushions, Zabutons & Bolsters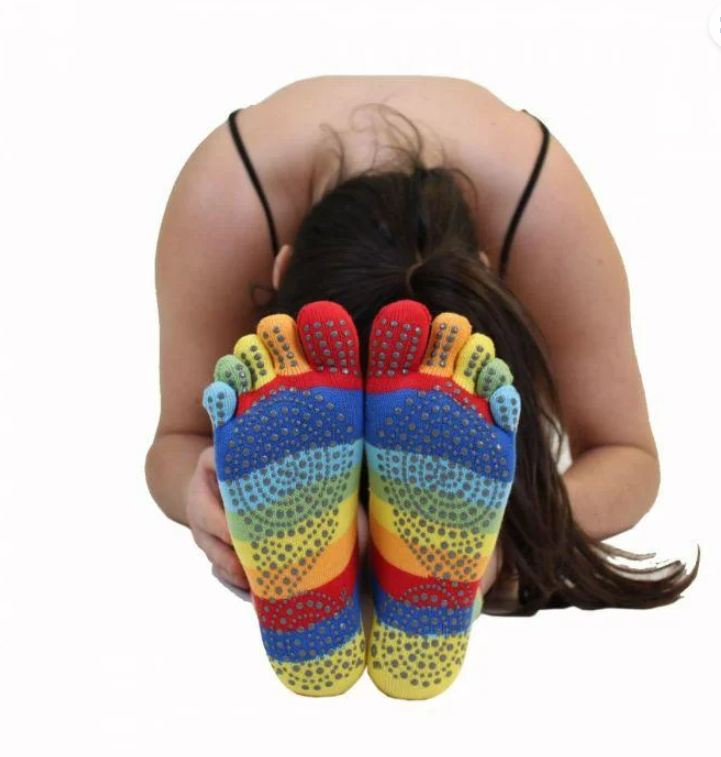 Our delightful range of cosy yoga socks will get those feet warm and give you added confidence during yoga practice thanks to their non-slip design. The individual toe design encases your foot like a warm glove on a winter's day while giving a sense of freedom.
Our non slip yoga socks are stretchy so most of socks fit all size feet making theme the perfect yoga present this Christmas (even if it's just for wearing around the house!)
Yoga Gift Card
If you still can't decide what gift to buy for your favourite yogi this Christmas, why not buy them a yoga gift card instead? After all, they'll probably have a better idea of what yoga prop or accessory they need.
Our yoga gift cards are available for £10, £25, £75 or £100, and you can add a personalised message for an added touch.


Give a Yoga Gift From Yoga United This Christmas
In need of some gift ideas for the yogis in your life? Look no further than Yoga United for the best yoga gifts this Christmas.
Our delightful range of gifts include yoga props, yoga accessories, yoga clothing, yoga gift packs, jewellery and more. There truly is something special for everyone - all ages, sizes and abilities.
And if you really can't choose, buy them a yoga gift voucher instead!
P.S- We can also put together larger gift packages and wholesale packages if you have a yoga studio. Please get in touch for more information.</p>