Thoughts from my yoga mat - Oi Snowflake!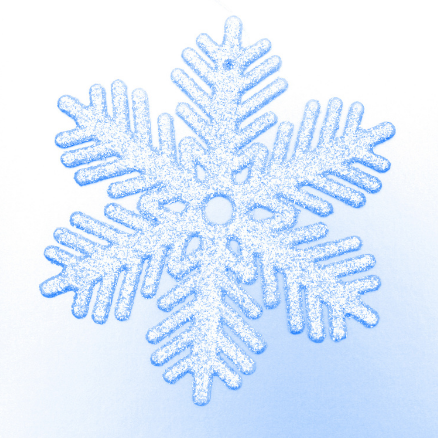 Snow flake
---
You know that feeling you get sometimes when you take a step back from what you are doing and realise that wow…we are all different, not only human beings with our billions of individual faces and fingerprints, but the whole of the natural world down to each tiny snowflake…the universe is constantly waving a great big hand to signal to you loud and clear– "OI YOU!" or "OM YOGI!" - you are unique, a one-off, perfect in your own way…but you are all made of the same divine stuff, the same basic elements which connect everything. All these individual snowflakes share an evolution, experience the earth's atmosphere and weather conditions, connect under the force of gravity, live on this beautiful planet, melt into water, evaporate...and create a whole, a never-ending cycle of cause and effect, play of opposites...mind blowing!
Do you have those moments too?
No snow here
I suppose its too hot in India for a snowflakeasana (pose) to have been named by the ancient yogis, and of course, you don't need to be practicing yoga to have these kind of thoughts at all - it can hit you on the tube, or watching David Attenborough on TV, just as easily as on your yoga mat. But as I am a student and teacher of yoga, I am struck by the difference and similarities when students & teachers of yoga come together. Every year, when Yoga United visit events - from The British Wheel of Yoga Congress to The Om Yoga Show - we are privileged to speak to teachers and students from all over the country, to dip into all kinds of sessions from an over-flowing menu of yogic delights on offer, and I am reminded that every person experiences a class in a different way, they will resonate with a certain pose, connect with a particular instruction, or be drawn to certain teachings which makes sense to their life previous experience, current situation and journey into the future.
Which means that every yoga teacher has developed their own sense of what is important to teach - ways of doing, ways of being, healing, connecting, transforming – whether the teacher comes with a handout, a bowl of rose petals, a friendly skeleton, or an enormous stack of yoga bolsters, we are all teaching the same thing.
I woke up this morning with my notebook to prepare for the term ahead, and rather than referring back to my previous notes, I went to my yoga mat to see what would spontaneously arise, what would surface during the practice.
I found myself in one of those wow moments - Who am I, what do I teach, is it classical, unique, who am I teaching, if we're all different, how do we teach, what do people want to learn, what is yoga?
Blind Summit
I find more questions than answers and I'm always delighted. If I had all the answers, what would happen then? It's the mystery, the learning, the questions about meaning and purpose that keeps the dialogue alive between myself, my teachers, my students, my choices, my direction, my purpose. Today I appreciated my mind's capacity to wonder about the magic as well as how to cope with negative thoughts and fears that often surface when I'm still for more than 5 minutes.
The details are fascinating, life is an adventure, the infinite sky is an inspiration, the snowflakes the clues; the journey is discovery where every moment is like a blind summit, we're not quite sure what will happen when we reach the top but with our senses fully engaged, we feel alive and curious to see what will happen off the mat. So how to teach that through yoga? Back to my notebook but I would love to hear your thoughts - they would be very welcome.
Namaste snowflakes,
Judy Hirsh Sampath
Events with Judy Hirsh . Yoga Workshops, weekends, classes
Join me at the Om Yoga Show, Manchester on Sat 10 May at 10.30-11am for a free open class. If you haven't got a ticket yet, I have some to give away so email us