Yoga United at the OM Yoga Show, London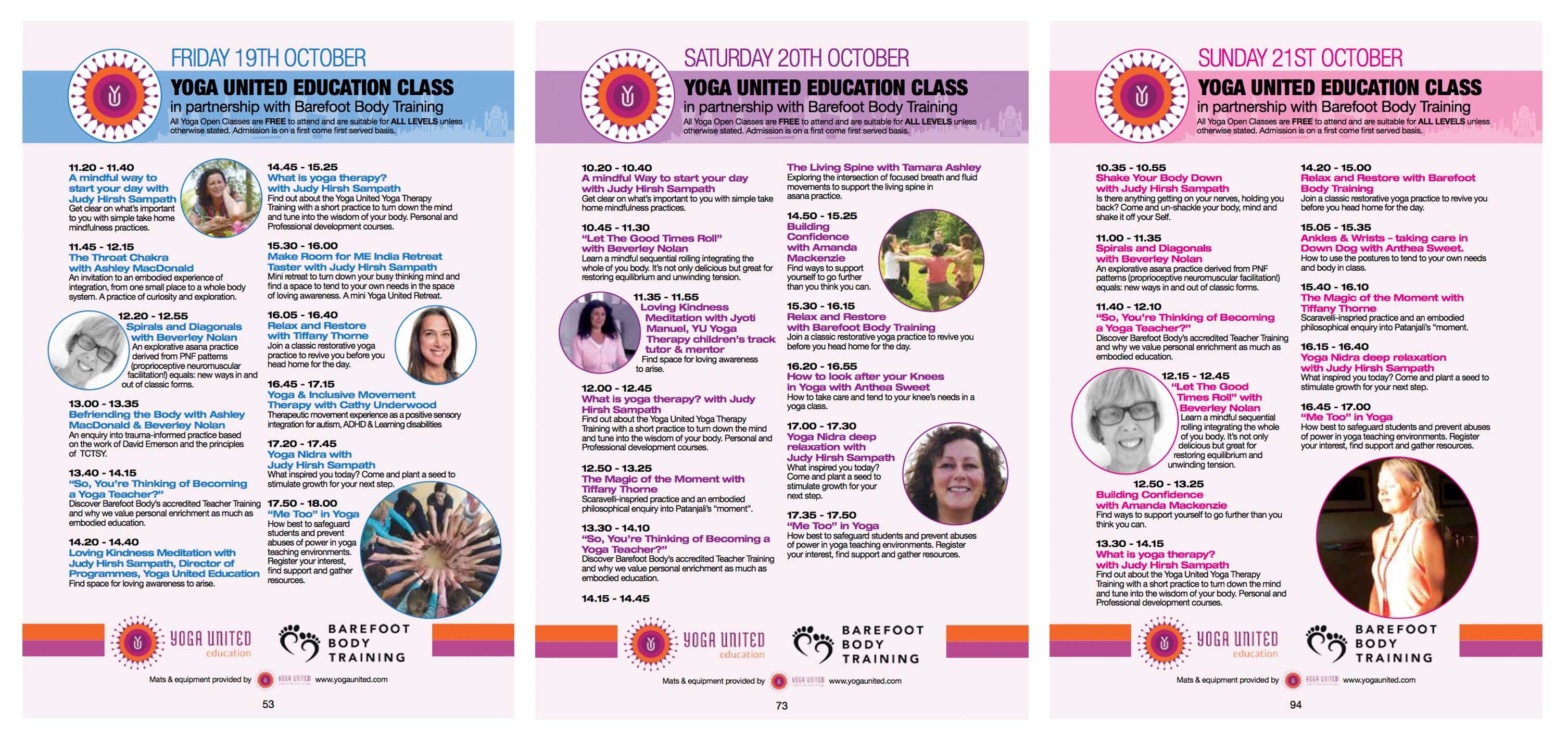 As an online store, we are excited to be building a proper shop where you can come and see and touch and chat with us. It would be so good to meet you in person. We have new products to delight your senses - zafus, yoga nidra mats, new yoga bags, and luxury eye pillows. Our special yoga show prices are the best you can get, and with no shipping costs, you can really pick up a bargain.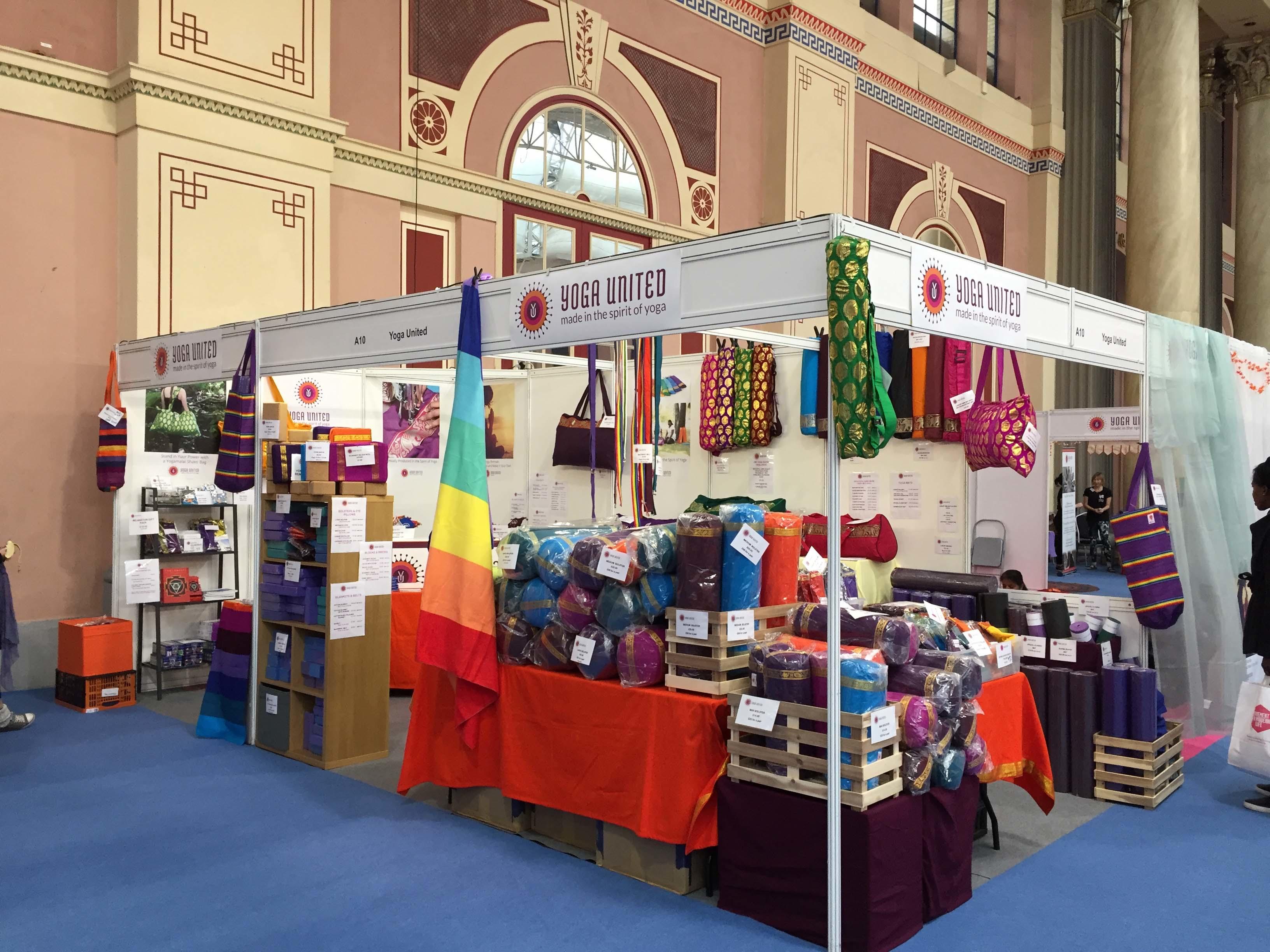 Yoga United Education is offering free taster classes in our beautifully adorned chill out space - prepare to breath, relax, shake, spiral, learn, roll, build, restore, take care, make magic.what a smorgasbord of free taster classes for your delight — with Judy Sampath, founder of Yoga United Education and programme director of the esteemed Yoga United Yoga Therapy Professional Training, and foundations course for personal and professional development, a way of being that starts with you, those closest to you, your community and ripples reconnection, repair, and love out into the world.
This year, we have joined forces with our yoga sister, Beverley Nolan, founder of Barefoot Body Training who has developed the most enriching yoga teacher training courses - I'd like to train all over again so if you've done a short yoga teacher training course and are looking for something more in-depth, this could be it!
If you do not have a ticket yet, email judy@yogaunited.com and we'll see what we can do!
Whether you're buying productsor not, whether you sign up to a training or not, whether you book a yoga retreat in India or not....come and say hello - its always good to connect!
The Yoga United Team