Yoga United Bolster love ❤️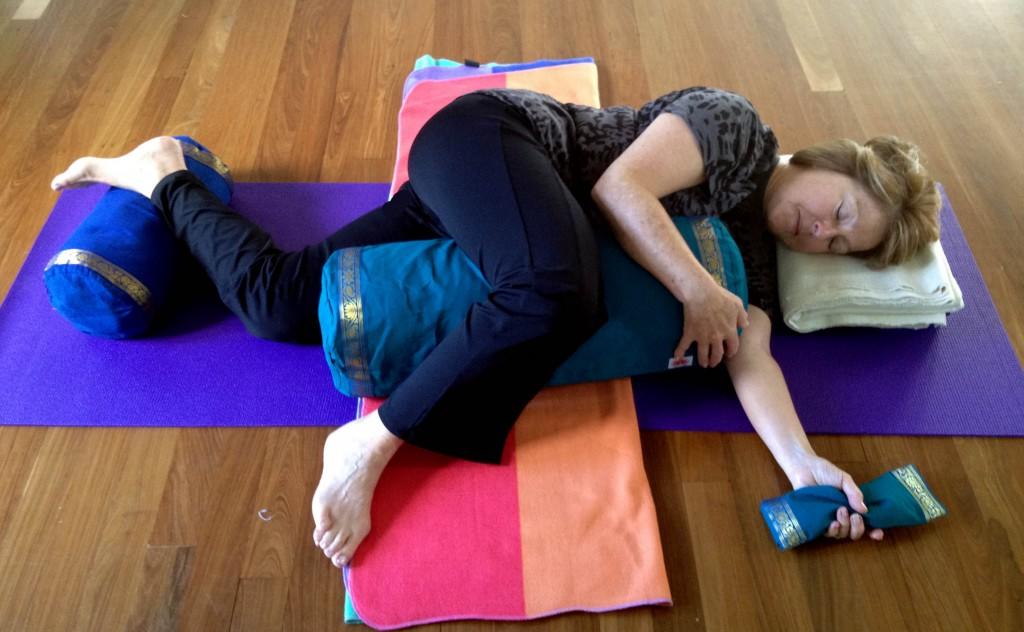 Supported by props
Are you holding yourself together? Have you tried support of the ground and some props?
If you are practicing yin yoga, restorative yoga, pregnancy yoga, yoga nidra...any yoga where the emphasis is on support and self-care, why not get cosy with Yoga United bolsters to hold every part of you so you don't have to hold yourself together. ahhh, a big sigh of relief is what I notice when I use my props to support my tired body and frazzled mind.
Large, medium and mini - not only three sizes but a rainbow of different colours - are you feeling blue about autumn, want to hibernate in the winter, open your heart in Spring, cool down in summer - Choose your colour to suit your mood! Combine with a strap, eye pillow and folded and rolled blankets, this yoga practice could open a whole new way of being!
ROLL OVER to the website now and order yours.

Want to know more about restorative yoga? Read this
What is a yoga bolster anyway and why do you need one? Check out the blog
Ways to use an eye pillow? Find out now
If you live in north London, check out Judy's restorative workshops to learn how to find a way to take care of yourself at home.