Giving back - how you are making a difference to Yogamalai
When we travel to India each winter, we are not only running our yoga retreats but my favourite time is to go and meet the yogamalai team who make our products in India. Seeing our products being made and the opportunities we are giving many families is just delightful.
Ahh it's all in the principles of yoga - And just as the word can be translated into English as "joining", "uniting", "union", we feel overwhelmed and lucky to be united with real people instead of factories, who we can visit and see the real differences the work makes to their lives and those of their family, and this year, the puppies too!
The benefits of being a company that source ethical yoga products goes beyond the warm and fuzzy feelings it gives us. We see it as giving back to our friends in India at Yogamalai and supporting their knowledge, design skills, and the remarkable talents of the friendly team who make our handmade yoga products.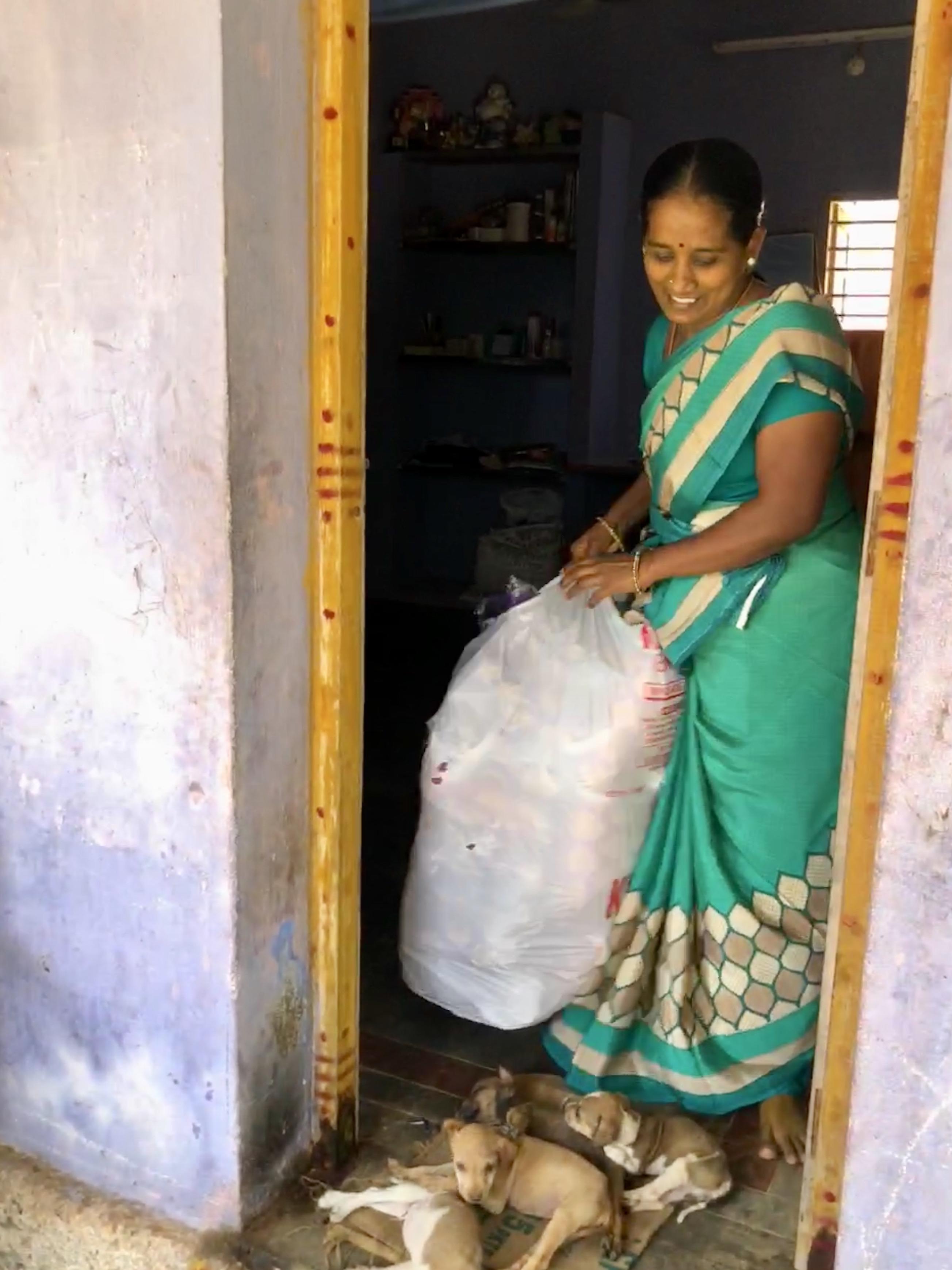 If you are looking for ethically sourced yoga props that also give you a warm and fuzzy feeling, then please unite with us, see, feel, use and discover more about some of our yoga props, including our much loved delightful yoga belts.
A yoga belt is a perfect aid for helping you to extend and lengthen your reach safely and is a must for supporting both stiff and hyper-flexible joints. Use them to help open tight shoulders or contain shoulder joint susceptible to dislocation too so opening your chest becomes less vulnerable. Extending into hamstring stretches and forward bends are also contained safely by the belt – too much stretch and you may get a ping! So basically, a yoga belt can be like a best friend that reminds you to be adventurous but safe, supports your confidence in a range of yoga postures.
Maybe you read the above and disagree or maybe you have found some wonderfully creative ways with your yoga strap or belt that you'd like to share - Receiving feedback helps us to listen, learn and give our customers what they need allowing them to feel the same trust and happy customer connection we have with Yogamalai.
Look at what our customers say about our yoga belts…
Gentle to the touch, but still effective - 5 stars
I have arthritis and have always found holding yoga straps a real challenge as they all seem rough and stiff to the touch. They just end up hurting my hands. This lovely yoga belt is soft and much gentler on my hands, but still does the job that you want it to. I have two and always take one to yoga classes so that I can actually work with belts when needed. Highly recommended. Review by Ruth R
Gets a comment every class! – 5 stars
So nice to find something a little different & I get a "oh I love your belts" every class so far. I tie two together, so perfect for a head hammock or for extra long legs. Review by Omtastic
And if you are reading and thinking about how you'd love to join us in India, here is some more information on how to join us on Retreat in 2019, or on one of our upcoming courses in India with Uma Dinsmore Tuli in Dec 2018.