Eau Good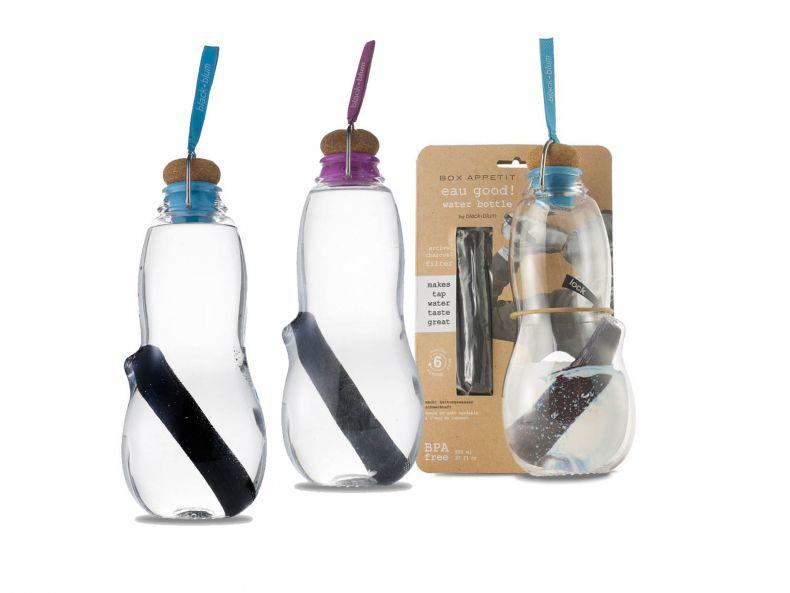 A filter water bottle that uses a traditional Japanese binchotan charcoal to make your tap water taste great.It Makes tap water tase great!IBPA free t...
The Eau Good Carafe is the ideal bottle for storing in your fridge door and comes with one binchotan active charcoal filter.   Following on from the s...
Eau Good water bottle design reformed with hand-blown borosilicate glass. Includes a protective neoprene sleeve and Binchotan charcoal filter.It Makes...